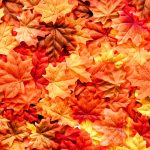 Is it too soon the mention the dreaded C word? Lets be honest though, if you make a lot of your Christmas presents it's always sensible to start early because it will be here before you know it. There's nothing quite like a cosy evening in sorting through your Autumn Fabrics especially as the nights draw in and the weather gets cold. This year I intend to make lots of presents for my nearest and dearest. There's something special about unique hand made gift.
My Autumn fabric of choice at the moment is fleece. Here at Calico Laine we have a fantastic selection of polar fleeces and super soft cuddle fleeces. They are perfect for all the family. This year I have a couple of babies to make for so i'm defiantly going to be making some knotted blankets. These are so easy to make and don't require any sewing. I use 2 pieces of fleece usually 1.5m square, lay them on top of each other and cut strips into the fabric all the way around then knot the top layer of fleece to the bottom. The good thing about these blankets is that there is not set rules with sizing so its a good way to use up any off pieces of Autumn fabrics you have lying around.
Fleece is the perfect Autumn fabric, it's versatile, washes well, dries quickly and it's super cosy. With this in mind, it'll make perfect pyjamas for my nieces and nephews. There's a also a huge craze lately for onesies and loungewear hoodies which are ideal for those older teenagers who are always a nightmare to buy for at Christmas. Everyone loves something cosy to slip into after a busy day. Mermaid tail sleeping bags and unicorn blankets also make excellent gifts for fussy teenagers.
As the transition from Summer turns into Winter then its easy to see why fleece is the perfect Autumn fabric. Its ideal for making so many of your Christmas presents, its also great for jackets, backing patchworks quilts, beanbags, teddies and dog beds to name just a few. Whatever you're making this autumn then be sure to share your projects on our social media pages. Here at Calico Laine we love to see peoples inspiring creations.