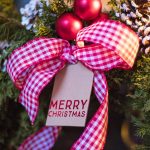 Ribbons are an under rated piece of material in our eyes, and aren't given nearly as much attention as they deserve. With so many different ways that you can use ribbons in a variety of hobbies, they're useful to have around and very pretty to look at. So, with all of this in mind, we thought we'd show ribbons some love and write a post on how to use ribbons.
Craft ribbons
Craft ribbons are amazing tools that you can use in so many different hobbies. With a great selection of craft ribbons available on our site, you can use them for anything from decorative baking to card making to any other craft-based hobby that wants a ribbon around it. Craft ribbons give the opportunity to have quirky designs throughout your whole creation, and are great fun to work with.
Glitter ribbons
Decorative ribbons are great to look at and are wonderful additions to any dressmaking creation that you might be working on. Glitter ribbons are our favourite to work with, and look amazing whether you use them on a dress you're making, or as a decorative addition to your accessories. They can be added to anything and even look amazing used simply as a hair accessory. Our glitter ribbons have a great selection of colours and materials to choose from and are an amazing purchase in any situation.
Christmas ribbon
Occasion ribbons are perfect for so many different situations, and are a simple solution to any decorative issues that you might face. From baby ribbons to Halloween ribbons, we have the perfect selections for any event. Our Christmas ribbons are great to use as an embellishment on an outfit, as a simple decoration or as a beautiful way to finish wrapping your presents. Our Christmas ribbons have been popular this year and we've been excited to see more people engaging with them!
If you want to take a look at the ribbons we have available you'll be able to find them throughout our site, and you can even visit our social media pages to see if you can find inspiration for your ribbon needs!