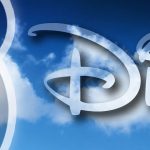 Disney is something we can all recognise; either from our own childhood or from our children. The fun colourful characters bring joy and nostalgia to all. Here at Calico Laine, we aim to bring you the best new products from all over the world. When our team spotted these stunning Disney cottons, we simply could not resist. They are stunning, versatile and a definite winner, not only with the younger generations!!
If you're anything like me them I'm always looking for new and unique ideas especially with Christmas just a few short months off. These Disney Fabrics have filled with me with inspiration. I cant wait to get started. This range is 60"/150cm wide making it a perfect width for a single duvet cover. A duvet cover is a very simple project, especially if you're a beginner. Personally I always like to put a fleece backing on my children's homemade duvets for added warmth and cosiness during the winter months. If you're a more advanced sewer then these fabrics are just perfect for patchwork blankets combined with coordinating cottons from out quilting ranges.
Disney Fabrics & it's uses
These Disney fabrics are made up from 100% top quality cotton, this makes them very versatile. My daughter wants a Disney princess themed party for her upcoming birthday. These Disney fabrics are just perfect. I'm going to make her a party dress with the matching accessories such as table clothes, party bags and bunting! I don't know who's more excited! Luckily this range is completely washable making it perfect for messy kids like mine!
Regardless of your age, Disney never seems to age or go out of fashion. So whether you're thinking ahead for Christmas, looking for inspiration or treating yourself then I'd definitely recommend these beautiful Disney fabrics, they really are stunning. If you make something special with these fabric then please share you're creations with us, we'd love to share your work on social media. Happy sewing!