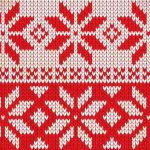 I don't know about your household but every year in out house Cinnamon our naughty elf comes to visit every day through December. My kids absolutely love the elf's antics but as a parent it is actually really hard work trying to think up new ideas for the 4th or 5th year running. This year I'm determined to be super organised. I've stocked up on Christmas Fabrics, googly eyes, festive ribbons, felts and glue gun sticks.
Lets be honest, it's impossible to go all out every night for 24 days so sometimes the simplest ideas are the best, quite often its the simplest things the kids remember too. One of the first things and most important things that cinnamon does every year is make a big bag out of Christmas fabric. Cinnamon leaves a note and the kids have to fill to bag with old unwanted toys to go to the charity shop. This making room for new toys of father Christmas.
Christmas Fabrics & festive bows
There is plenty of 5 minute projects you can do with Christmas fabrics like festive bows on the back of chairs with elf all knotted up, Christmas decoration projects for the kids to make themselves, quick super hero cloaks for the kids and the elf or felt slumber party sleeping bags for the elf and other toys. The internet is great for creative ideas.
I do like to make a little bit more of an effort a couples of days throughout December. At the start of the month Cinnamon changes the kids duvet covers into the Christmas ones while they sleep. Christmas fabrics are perfect for duvet covers and they're so easy to make. Its my daughters birthday in December so the elf is going to make some festive fleece blankets. Then on Christmas eve Cinnamon will arrive with some Christmas fabric pyjamas for all the family! Here at calico Laine we have a great selection of Christmas fabrics, this year they are better than ever and start at just £2.99 a metre. Making Christmas special and memorable doesn't have to cost the earth.